Finished a book, and not sure what to read next?  There are lots of ways to find that perfect item!  Check out these websites.
Novelist is a great source for finding a new book to read.  Use this link to browse suggestions by a variety of topics.  Want a YA novel that's science fiction?  How about a romance set during the American Civil War?  Maybe a psychological suspense best seller?  Play around with the tabs and find your next great read.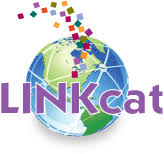 LinkCat provides a "Don't Miss List" of all new items in the system.  Not only can you find books by genre or age group, you can find new DVDs, audiobooks, and CDs; new items for kids and for young adults; and lists of best sellers as well as prize winning items.  Click here for a link to that page.

Goodreads provides recommendations partly through your interaction with the site, so you will need to create an account.  The site will provide recommendations based on items you review.  However, even if you don't provide reviews, you can still follow the many discussion groups to look for your next good book.  Click here to link.

Whichbook allows you to get recommendations by using "sliders" to define details such as the mood of the book, or the geographic setting.  You can also use the "Quick Starting Points" list to select from several topics.  For example, try Gentle books to slow things down.  Click here for the website.  This is a British website, so you may find yourself linked to libraries in Europe rather than the US.
When you find something you want, place a hold on it using your library card number and pin.  Don't know your pin?  Call us up and we can place the hold for you, 608-339-4250.