The 2020 Chocolate Affair was a big success!  Thanks for all who helped!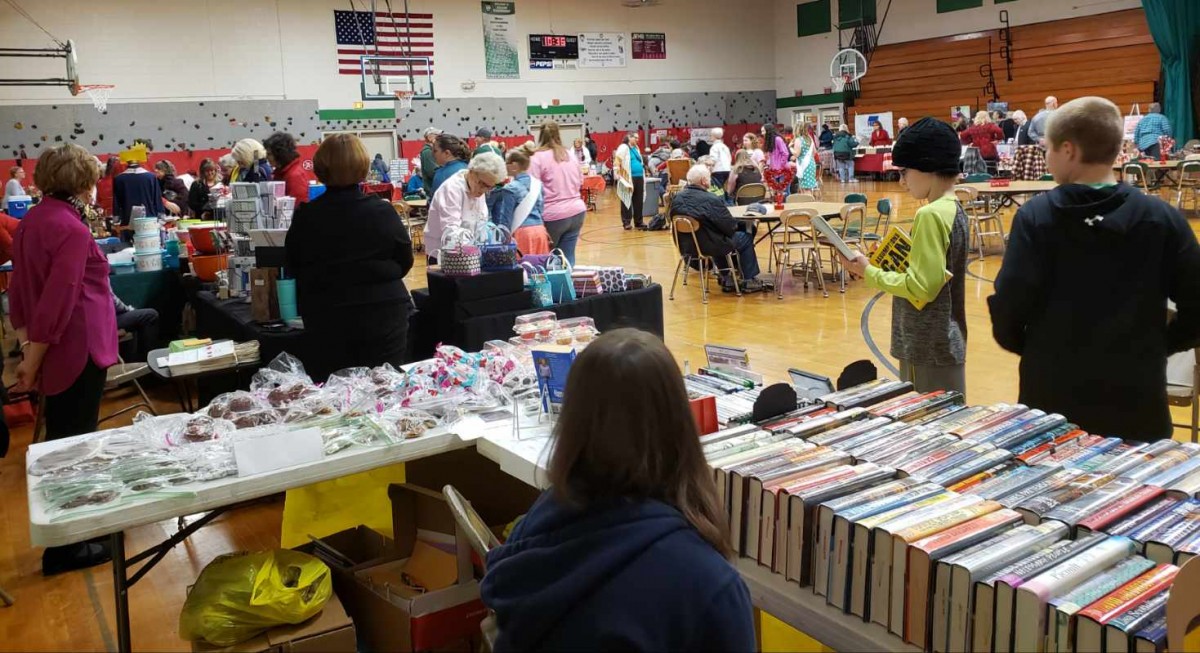 The Chocolate Affair and other fund raisers
Our annual fundraiser is the "Chocolate Affair," a craft and candy sale, held the first Saturday in February at the Middle School in Adams.  There will be no Affair in 2022 due to the pandemic.  But there will be a raffle with wonderful prizes—tickets will be for sale starting in December 2021. 
In a normal year, there are many vendors at the event, selling everything from jewelry to books to candy and other tasty treats. Lunch is available, prepared and served by the Friends of the Library. The Friends also collect register tapes from the Adams Friendship County Market (IGA). If you have register tapes from the AFCM, please bring them to the library. We'd appreciate it!  There is a Watering Can on the library desk to hold receipts to be used for Library programs.  And there is a special container in the front of the library for tapes to support the Jeanne Heideman scholarship fund.