Buy a chance at a $1000 prize!  For 2022, the Friends are having a cash Raffle!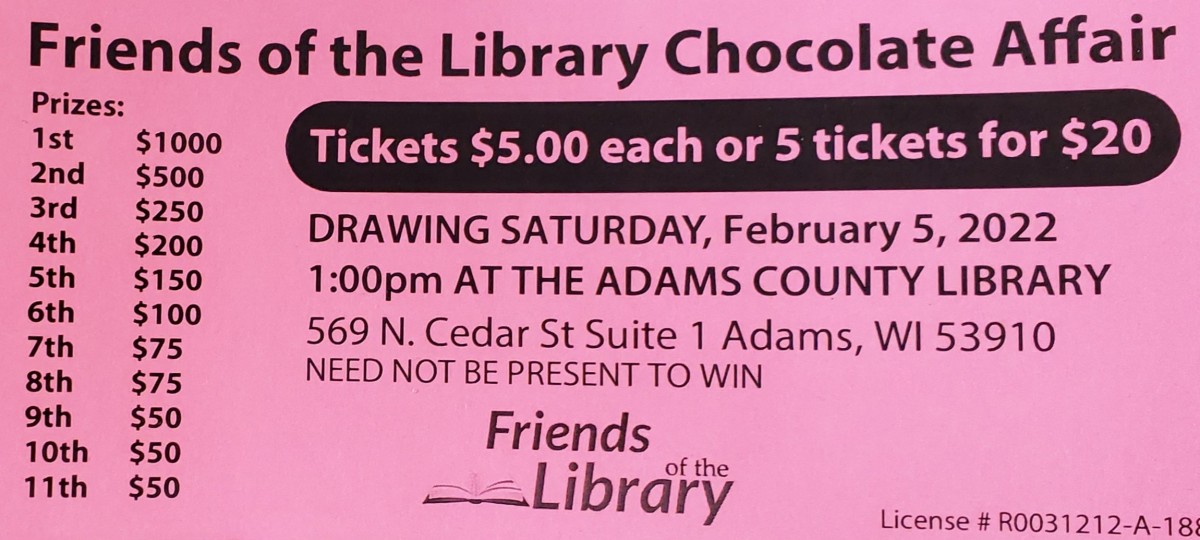 Pick up your tickets at the Library, or from a member of the Friends.





The 2020 Chocolate Affair was a big success!  Thanks for all who helped!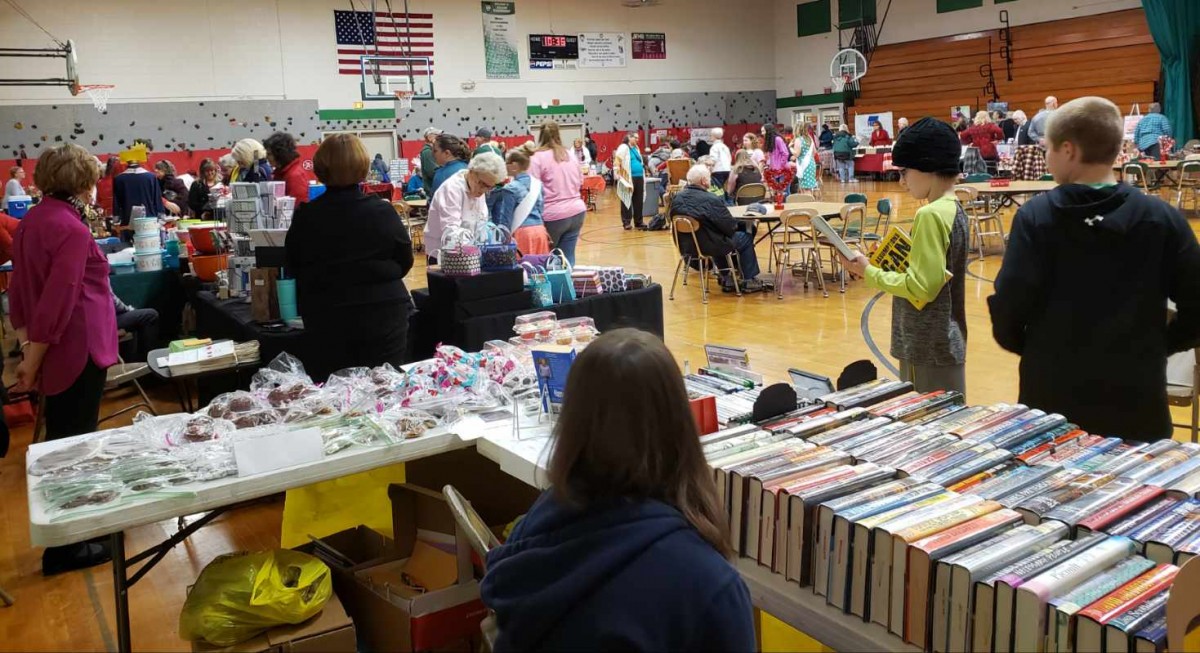 The Chocolate Affair and other fund raisers
In a normal year, there are many vendors at the event, selling everything from jewelry to books to candy and other tasty treats. Lunch is available, prepared and served by the Friends of the Library. The Friends also collect register tapes from the Adams Friendship County Market (IGA). If you have register tapes from the AFCM, please bring them to the library. We'd appreciate it!  There is a Watering Can on the library desk to hold receipts to be used for Library programs.  And there is a special container in the front of the library for tapes to support the Jeanne Heideman scholarship fund.