The 2023 Chocolate Affair is Saturday, Feb. 4, 2023. 
This year's event is at the Middle School, 10 am to 2 pm.
Vendor Booths

Live Music

Sandwiches and Soup for sale

Kid Activities
2023 Raffle tickets on sale at the Library, or from a member of the Friends.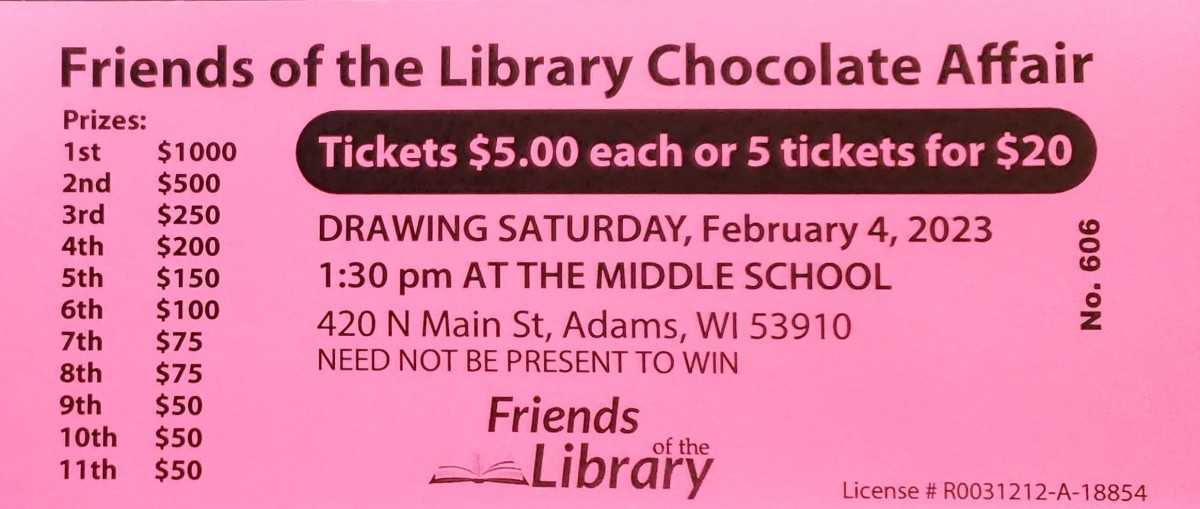 Our last live event was in Feb. 2020.  Lots of fun! Lots of great volunteers that made it work!