Book Clubs!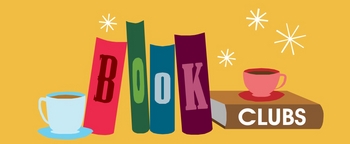 In normal years, Adams County Library sponsors two adult book clubs.  This has been a problem for 2020-21. 
The MYSTERY BOOK CLUB has been holding a monthly meeting at Arkdale Trinity Lutheran Church.  Call us for details.  The book being discussed is always available from the Library.  Date/time postings are on our website and on our Facebook page.
The GOOD READS BOOK CLUB is not meeting at this time.  When we start up again, the Club will read a new "clean" book on one Tuesday each month at 2 pm.  The exact day varies.  Check the library's calendar for details about the date and the book being discussed.