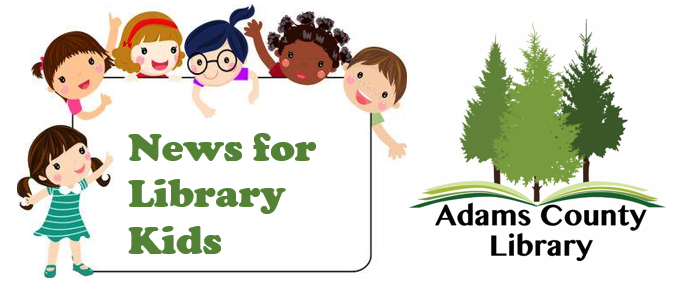 Want to find out what's going on at the Library?  Sign up for our Library Kids Newsletter. 
It will arrive in your email every month to let you know what fun things are happening for Adams County Library Kids.  You don't need to live in the county, and you don't need a library card.  Just sign on and we'll keep you up to date.
If you don't like the newsletter, just let us know.  We'll unsubscribe you ASAP!