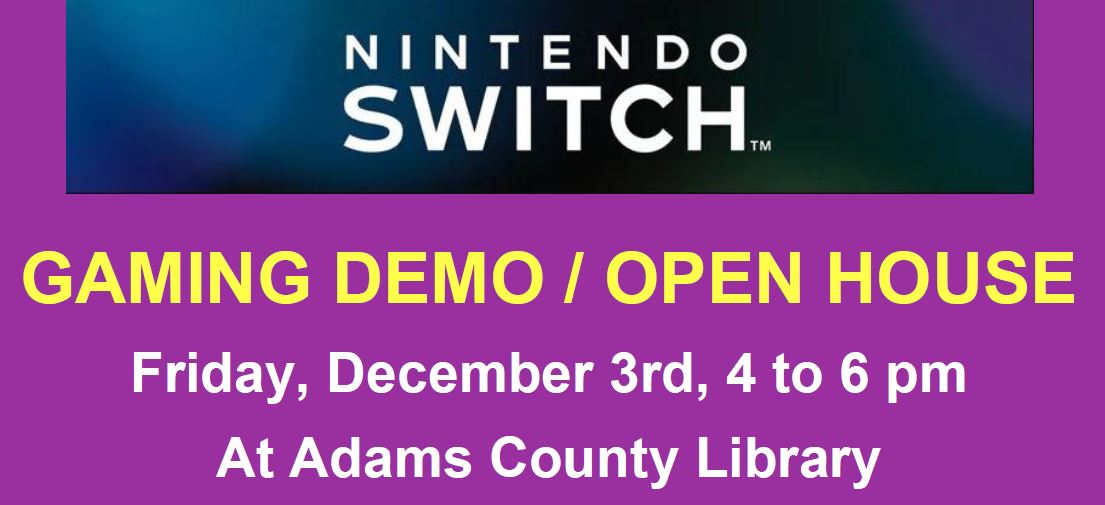 Stop by for pizza and for a chance to learn how to use the Library's new Nintendo Switch gaming system.
Experienced gamers on site to help you learn.
Special guest Maggie Wolf of Raven Software will be here to chat about video games and her work as Associate Dialogue Editor for the Call of Duty games.
Not a gamer?  Come by for the pizza, and to pick out something to read or watch for the weekend.
Questions?  Call 608-339-4250, or follow this link for more information.