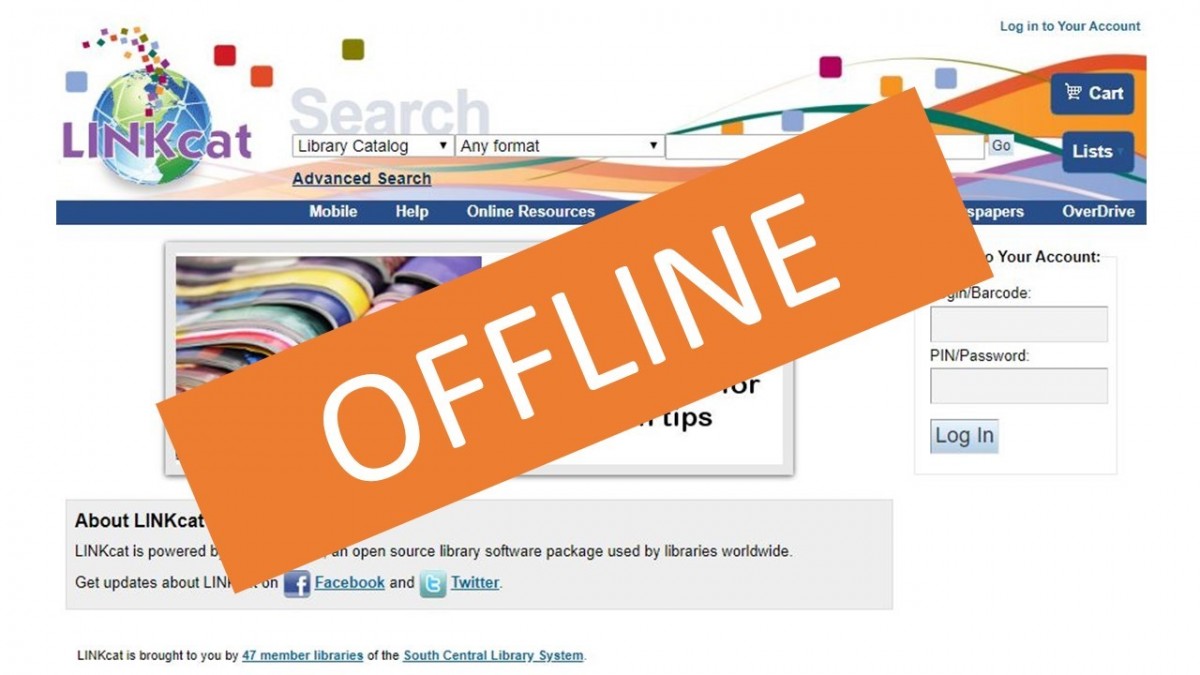 Between Friday, Dec. 6, at 9 pm, and Monday, Dec. 9, the LINKcat catalog will be down for a scheduled software update, and the Adams County Library will be closed.
When the Library opens on Tuesday, Dec. 10, you will be able to use the upgraded LINKcat to access the same services you were able to before.
For more information, check out this link.